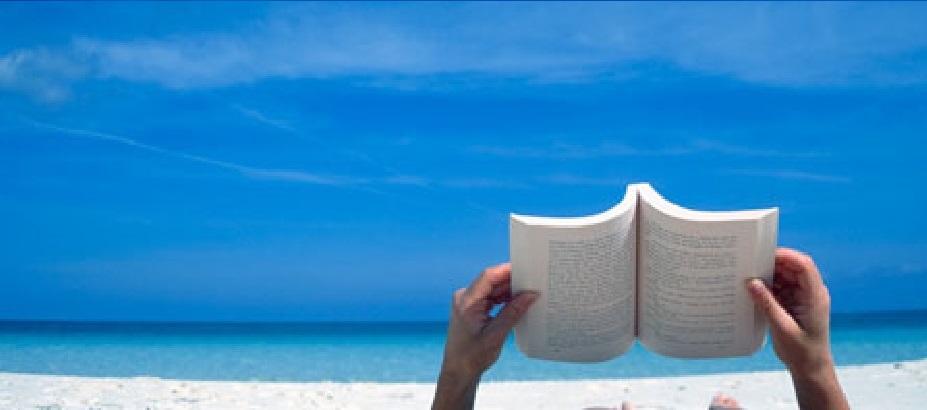 Posted by Stephen Whiteley
On 05/08/2018
Summer is truly a wonderful time of the year; it's bright and sunny, you're relaxed and relatively devoid of stress, and of course, you finally have the freedom to read all those books that you've been putting off for whatever reason. Your booklist will be brimming with titles related to all of your favorite genres, from mystery to sci-fi, and you can't wait to devour it. However, whether you like them or not, books about love should also have a place in your list this summer.
Now, I won't be suggesting the typical "steamy" romance novels, because I personally detest them, and I believe that there is more to the notion of love than sizzling affairs and salacious details. Instead, I think that the best books in this genre are those which enable you to ponder and reflect on the true meaning of this most intriguing of human emotions.
With that said, here are the five best books that will keep you engaged with a whirlwind of emotions this summer and you can even get their translated versions.
1. How to Walk Away by Katherine Center
Margaret Jacobsen has a bright future ahead of her: an adoring fiancé, a dream job and the promise of a spectacular life right around the corner. Then, all of a sudden, everything she worked for comes crashing down on what should have been the happiest day of her life. Will she succumb, or will she learn to move forward and walk away? From the author of Happiness for Beginners and The Bright Side of Disaster, this is an incredible story about finding love and hope even in the worst of times.
2. When We Found Home by Susan Mallery
This is a poignant story about three siblings learning to blend like a family after spending their entire lives apart. While Callie and Keira hit it off immediately due to their similar personalities, Malcolm feels left out. Try as he might, he is unable to properly love and reconcile with his sisters, until he meets a beautiful barista who teaches him that sometimes, an open heart is all you need. In this masterful composition, the #1 New York Times bestselling author Susan Mallery explores complicated relationships in a modern family.
3. Between You and Me by Susan Wiggs
When Amish farmer Caleb Stoltz meets the urban and sophisticated Dr. Reese Powell, a clash of cultures is inevitable. But can they navigate the fragile paths of faith and family to question their most strong beliefs and follow their hearts? Susan Wiggs presents us with an unforgettable story of love and loss.
4. All Your Perfects by Colleen Hoover
Quinn and Graham believe in perfect love, but the couple's troubled marriage comprising of mistakes and secrets kept from each other threatens to tear them apart. Will they keep struggling for perfection, or will they learn to love each other despite their imperfections? In this profoundly thought-provoking novel, Colleen Hoover delivers a masterpiece that will leave its mark on this genre.
5. Matchmaking for Beginners by Maddie Dawson
Marnie McGraw thinks that her fiancé's dying matchmaking great-aunt is a completely batty woman, until her marriage ends disastrously, just like the old woman predicted. Now that she has inherited the matchmaker's property and "projects" (heartbroken friends and neighbors running away from love), Marnie must shoulder the responsibility of fixing and guiding a whole group of strangers. In this beautiful and heart-tugging novel, Maddie Dawson shows how the people who avoid love might need it the most.
Different translator agencies have worked to provide translations of above books into different languages. So you can get a version that suits you easily.