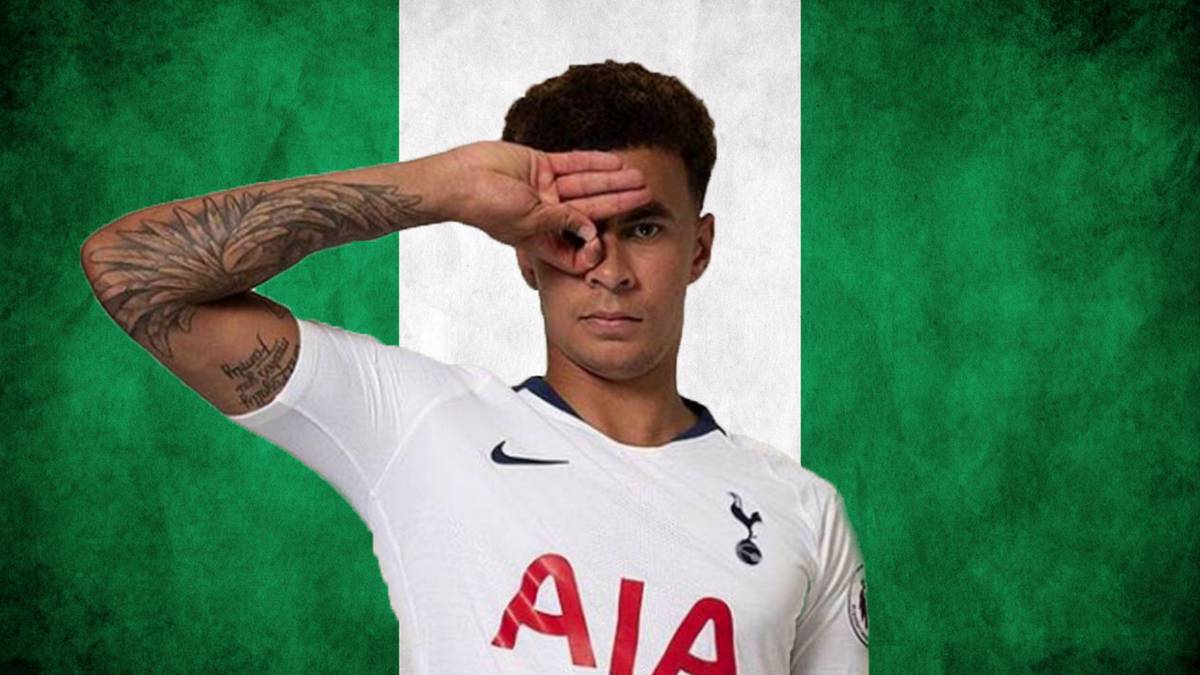 Posted by Stephen Whiteley
On 13/09/2018
What IS the Dele Alli Challenge?
If you've been keeping up with current trends, it's hard for you not to have heard about the Dele Alli challenge. Or if you've been even the least bit observant, you HAVE to have to see a few of your friends oddly twisting their fingers and holding them in front of their faces. Started by Dele Alli, one of the Tottenham Hotspurs star footballers, as a celebratory gesture after scoring a goal against Newcastle, the trend of trying to replicate the odd way he folds his fingers to make somewhat of a one-eyed mask, with even celebrities giving it a shot.
But as with anything else that gains such monumental attention in just a short span of time, there have been some, well, "interesting" theories surrounding its origin, how dele Alli is connected to it all and how it has been able to gain such attention over the world.
The absurd theories surrounding its origin
There has been A LOT of theories surrounding this gesture, with many people claiming to have done this way before Dele Alli made it popular to others dating it back to other cultures. Die-hard Spurs fans have speculated that the three fingers on the forehead refer to how many trophies the Spurs will win this season. One source claims the gesture is to show solidarity towards the armed oppression in Nigeria, signifying how soldiers would take out an eye from those that would disobey them as punishment, linking it to how the gesture only covers one eye.
The "richest" theory by far, however, is how a few people have gone and claimed that the gesture is not far from a satanic symbol since the three fingers and the hole made by the index finger and thumb can be thought to represent the Devil's number: 666. As such the people who devoutly believe in this theory have been trying their best to stop their friends and family by spreading it around.
The real story
So why did Dele do it? Does he do it to support the Nigerian people, given his Nigerian heritage from his father's side, or is he secretly part of a Satanic cult that's cleverly fooling everyone to ignorantly use the devil's symbol?
Well, Dele Alli did it for the same reason many of us try it: it looks fun. In an interview he explained that a couple of kids showed him this gesture while he was on vacation, and that he'd had so much fun doing it while others would initially struggle (as did most of the world when it got popular, don't deny it) that he decided to do it on the "spur" of the moment (pun intended).
So, there you have it. No cults, trophies or Nigerian heritage. Just pure fun. Some people need to relax.
How you can do it too
While the Dele Alli challenge does feel stupefying at first, it's really easy to master the gesture if you get the technique down. You can easily find videos on YouTube that would explain the gesture in a few simple steps, better than words ever could. So, go ahead and check those out then join your friends before this trend ends. It isn't like translating one language to another. Neither will you have to hire a translator agency for it.
What's that? Dele Alli just released a much harder version of the gesture, which seriously requires flexible fingers? Excuse me while I go "try my hand at it" (once again, pun intended).